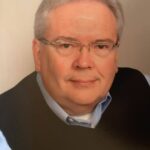 David is originally from a small Mississippi River town in Illinois. David has studied Music Performance as well as Psychology at Southern Illinois University, Biblical Studies at Central Bible College in Springfield, Missouri and Divinity Studies at Covenant Theological Seminary in St. Louis, Missouri.
His calling to the Ministry came in his late teens and has led him to many wonderful ministry experiences in five states. He has served in large churches as Minister of Music, Youth Pastor and Associate Pastor. He has served as Senior Pastor at three churches, two of which were Congregational Christian Churches and most recently as Senior Minister at Hampton Christian Church.
David views the Minister as a shepherd of God's people, under the Great Shepherd, Jesus Christ. He sees the Church as Family First, and an organization second. As senior minister, David continues to seek out and extend himself to each member of the church family. He takes delight in supporting and working with individuals, committees and boards, and to lead and nurture the life and forward movement of the church family.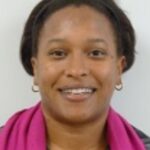 Tiffani is our indispensable "front door" as the first person people interact with, Monday through Thursday. She has a wealth of long-term experience in church administration, overseeing needed administrative, fiscal, and other duties. Not just efficient at her work, she is utterly beloved by our congregation.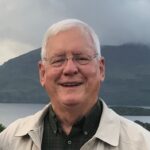 John is a retired federal government attorney.  During his career he held a number of attorney and management positions with NASA in Alabama, Louisiana, Mississippi, California and Virginia.  During the first part of his career, he had the thrill of being part of a large effort to land men on the moon.  That was followed with challenges of congressional relations, organizational restructuring, and a wide variety of legal work.
John and his wife, Barbara, were married while he was still in law school at the Univ. of Tennessee, and they will soon celebrate their 60th anniversary.  They have two children and two adult grandsons.
John has held many Christian Church leadership positions since his days in Louisiana – longer ago than he wants to mention.  He has served as a deacon, elder, chairperson and regional board member in multiple locations. His leadership emphasis is enabling other church leaders to be effective in their efforts to make God's love known throughout this community. His favorite duty is being a greeter on Sunday mornings.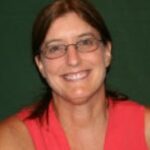 Connie Herring has been the Director of Music at First Christian Church since 2001. Prior to coming to First Christian, she was the Music Director at East Hampton United Methodist Church for 21 years. Connie holds a Masters Degree in Music Education and was a National Board Certified Elementary Music teacher in the city of Hampton for 26 years. During her tenure with the city of Hampton she was the guest conductor of the Elementary Honors Choir and Orff Ensemble numerous times. She was chosen as the Hampton City Schools Teacher of the Year for the 2010 – 2011 school year and was honored by the Virginia Symphony as a Tidewater Outstanding Music Teacher in 2014. Connie has been married to her husband, Dennis, for 44 years. They have 3 adult children and 4 beautiful grand daughters.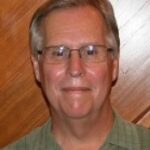 Frank is a lifelong Hampton resident and graduated from Kecoughtan High School in 1970 and from Old Dominion University in 1975 with a degree in Vocal Music Education. He started playing the organ for church services when he was 16. He was the organist at Hampton Christian Church from 1984 to 2002. He then came to First Christian Church in 2002. Frank also plays for chapel services at R Hayden Smith Funeral Home when needed.
Rev. Dr. Janice Fulbright
Dr. Janice Fulbright holds a Masters of Music from Georgia State University and holds Doctoral degrees in both Opera Performance and in Conducting and Musicology from the University of Cincinnati College Conservatory of Music.
Janice has sung extensively throughout Europe and North America. She is best known for her operatic character roles, 50 in her repertory, and for her work in musical theatre and oratorio, with over 100 roles to her credit. She was a regular contralto soloist with such orchestras as Philadelphia, Manhattan, Richmond, Nashville, Toledo, Cincinnati, Atlanta, and Dallas. She was named the National First Place Winner of the 1989 American Opera Auditions, appeared with the Columbia Artists Texas Opera Theatre National Tour in 1990, and was presented in a New York recital by the International Wagner Society in June of 1990, being named the Rising Young Wagnerian Artist of the Year. Janice sang in the Wagner Summer Festival in Bayreuth and is listed on the International Artist Compendium of the Wagner Society. Her dissertation on the choral/orchestral works of Puccini was published in 1990, and the year before she was named a Goethe International Fellow.
She has been teaching in the fields of Voice Performance, Opera/Music Theatre, Languages, Choral Music, Conducting and Musicology for 25 years and has directed and conducted Opera and Musical Theatre Productions throughout the United States. We here at First Christian are beyond blessed to have her on staff.